Recent Works
Sleeps With Anything But Love' Exhibit in LA, CA, USA, 2019
"Fed The Lions II" (below) and 10 more paintings were part of the "Sleeps With Anything But Love" exhibit in LA, CA, USA in 2019. Like many of my recent works, this small collection of paintings and works on paper explores the sometimes painful transition to womanhood and one's often dubious relationship with beauty.
The painting technique used here resembles the Flemish method of layering thin veneers of paint between layers of varnish.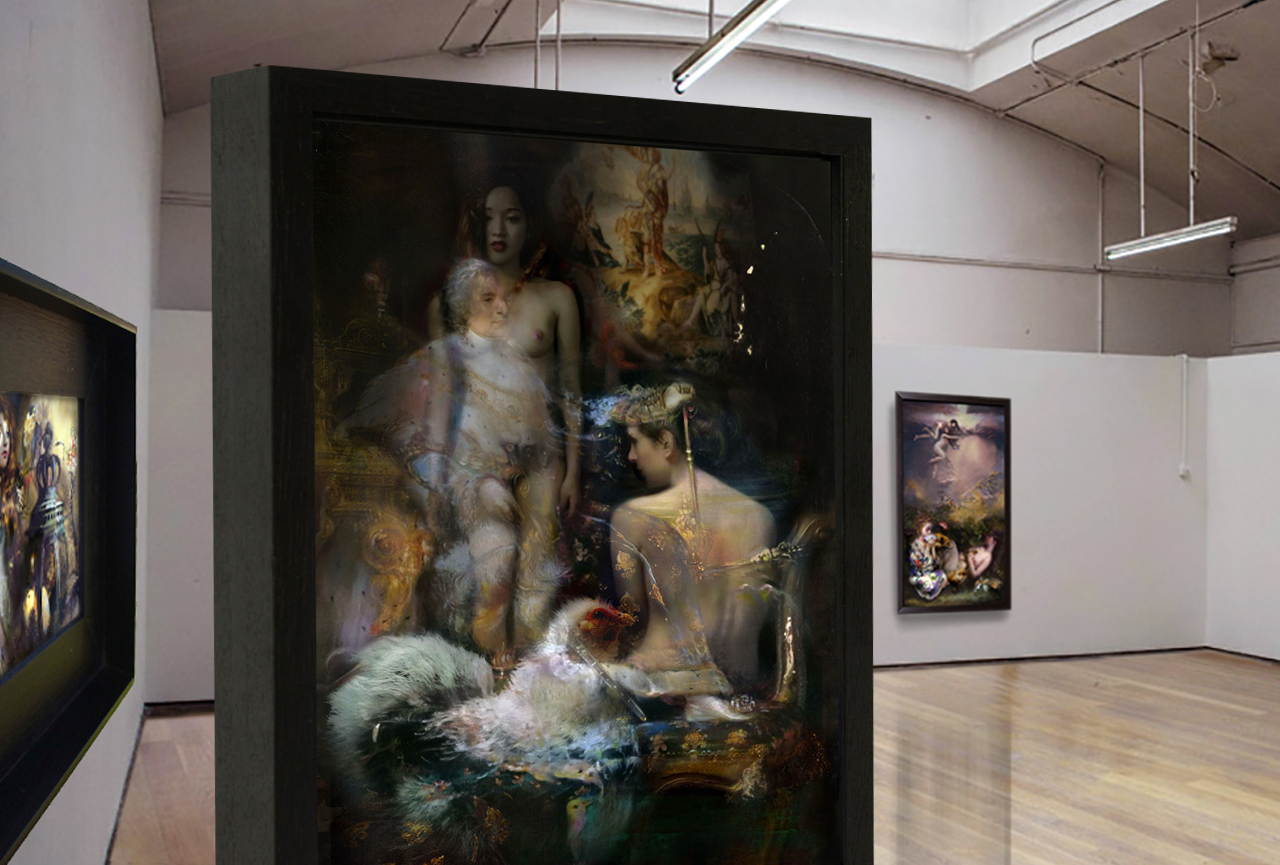 Fed The Lions II
Milk Series
Painting: Graphite, Acrylic, Oil Glazes, Gold Leaf on Canvas
Original: One-of-a-kind Artwork
Size: 42 W x 62 H x 4 D cm
Download the 2022 Catalogue.
The catalogue contains originals only. Sold work is marked with a red dot. For prints, please see shop.
painting Most recent series
"Milk" Series